Image slide

Tell your brand's story through images
Image slide
Tell your brand's story through images
Shop Online, Pay then Pick Up in Paris
Can't Make the Drive to Paris but you see something online you want!!
No Worries we got you!
Purchase online, choose pick up, and we will hold your order until you can Visit US!
Looking for Something Not Online?
If you happen to see a piece you love in one of our social media posts or stories, let us know! You can DM us directly, use the Contact form on our website, or call the store to place an order over the phone.
We're happy to process for delivery or pick-up.
You can always visit us in-store from 10am-5pm Monday to Friday, and on the weekends.
We can't wait to see your smiling face!
Shop Online Decor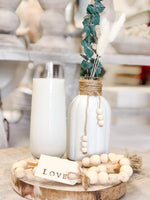 Location
Our Location
48 Grand River St N
Paris, Ontario
519-302-8356
info@fromtheatticinteriors.ca
Monday - Sunday: 10 - 5

Image slide

Tell your brand's story through images
Image slide

Tell your brand's story through images
Image slide
Tell your brand's story through images
Image slide
Tell your brand's story through images
Image slide

Tell your brand's story through images
Image slide

Tell your brand's story through images
Image slide
Tell your brand's story through images
Image slide
Tell your brand's story through images